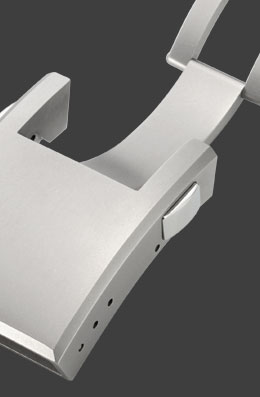 Maximum service – guaranteed!
As your professional link to the Far East, we can call on an extensive network of highly specialised manufacturers throughout Asia. We have established reliable partnerships
with some of the best companies in the field of metalworking and surface technology, boasting the latest materials processing workshops and high-tech equipment.
Thanks to long-standing cooperation agreements and dependable business contacts
built up over many years, we can offer you not only the very best quality and trouble-free development processes but also extremely attractive prices that are lower than standard European pricing levels.
We guarantee absolute discretion in the handling of sensitive project data and
provide our customers with ongoing professional advice and support throughout
the development of their projects.