Step by step to perfection
Projects can vary tremendously in size and scope. You can decide yourself which services you require and to what extent. Thanks to our years of experience, an extensive pool of highly specialised manufacturers and close personal contacts,
we can guarantee that your project will be completed promptly and effectively.
Let us take the responsibility! All the components we develop and produce can be combined perfectly – from housings, watch dials and hands to straps and clasps. For our customers that means shorter development times as a result of condensed processing stages, fewer potential fault sources, simpler project management and last but not least less risk. To put it another way: lots of good reasons to work with Maxtime!
Design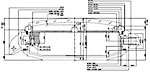 Send us your detailed construction data.
Once we have discussed your requirements
in a comprehensive briefing, we will produce
the parts you need or your complete watch
both quickly and reliably.


On the basis of your precise drawings, we will produce
pre-construction models and submit our own detailed
technical drawings. Once we have reached agreement
and prepared a prototype, serial production can begin.


All we need from you are details of your target group
and a design idea or target price. We will then supply you
with a number of design proposals and take care of
each additional stage right through to serial production
– in consultation with you at all times.


Engineering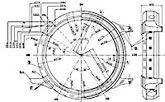 Our development and construction services
are geared towards achieving a demanding yet
self-evident target: the perfect and harmonious combination of all components. Our highly experienced engineers use modern software
tools as an aid to two- and three-dimensional construction.


Prototyping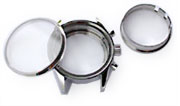 With sophisticated constructions of this type it is
vital to conduct a practical test of all functions.
At our modern processing centres, we can easily produce even very small batches and individual items. Clearances, tolerances, thicknesses, design and much more can be checked using prototypes to ensure a trouble-free start to serial production.


Serial production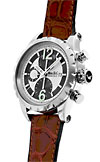 Once all testing has been completed along with a thorough check of every function, the components can enter serial production
and are then assembled by experienced watchmakers. Regardless of production volume or batch size, we guarantee
the same outstanding quality and permanent supplies of individual components and spare parts. We aim to keep our customers satisfied by offering a reliable and fast service. Choose Maxtime for maximum service – guaranteed!